Member's Pride
Lee Caplan
1955 Powerglide 210 Sport Coupe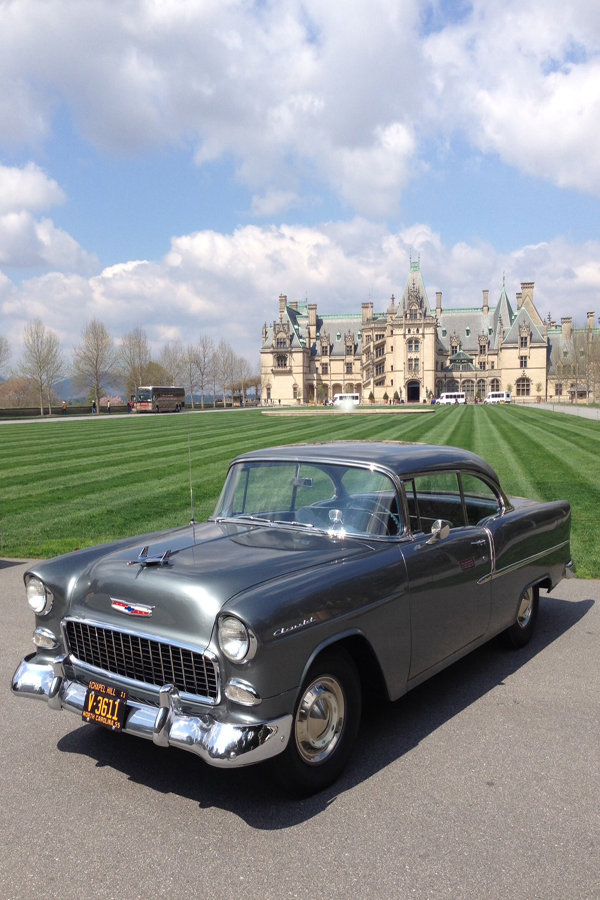 Image is of my stock original, low option, 235/136, Powerglide, '55 210 Sport Coupe on the grounds of the Biltmore Estate in Asheville, North Carolina on April 9, 2014. Believe it, my car is filthy in this image having been driven in an all day monsoon rain storm two days earlier during the Vintage Chevrolet Club of America Appalachian Adventure Tour. The shadow gray seems to hide the dirt but I know it's there big time.

On the tour we covered 512 official miles through North Carolina and Tennessee including the famed "Tail of the Dragon" an 11 mile stretch through southeastern Tennessee containing 318 distinct curves. I also drove the car an additional 276 mostly freeway miles returning from the tour for a total of 788 miles in six days. The old car can still reliably get up and go.

In addition to touring the car earned its AACA 1st Grand National at Moline, Illinois and it's VCCA Senior at Lake Geneva, Wisconsin last summer.